At Lowen Dental Spa we are very lucky to work with the Cutera XEO Laser Platform.
Whether it be leg veins, facial veins, angiomas, or rosacea, laser is a highly effective and safe option to remove and diminish unwanted vascular concerns.
Using the Cutera Coolglide Nd:YAG, we can treat many an area. From those little veins that we seen on the face, to large leg veins that can occur due to pregnancy or trauma.
Best clinical results will be achieved with a course of sessions. We would love to have a consultation with you to discuss your aims and concerns, and help to build a bespoke plan with you to address these. Why not book your consultation today. We include a complimentary test patch to ensure maximum comfort and safety during treatments.
At Lowen Dental Spa, we also have a relaxation pod available, where you can sit and allow your skin to settle for your maximum convenience, and make your Lowen experience as relaxing as possible.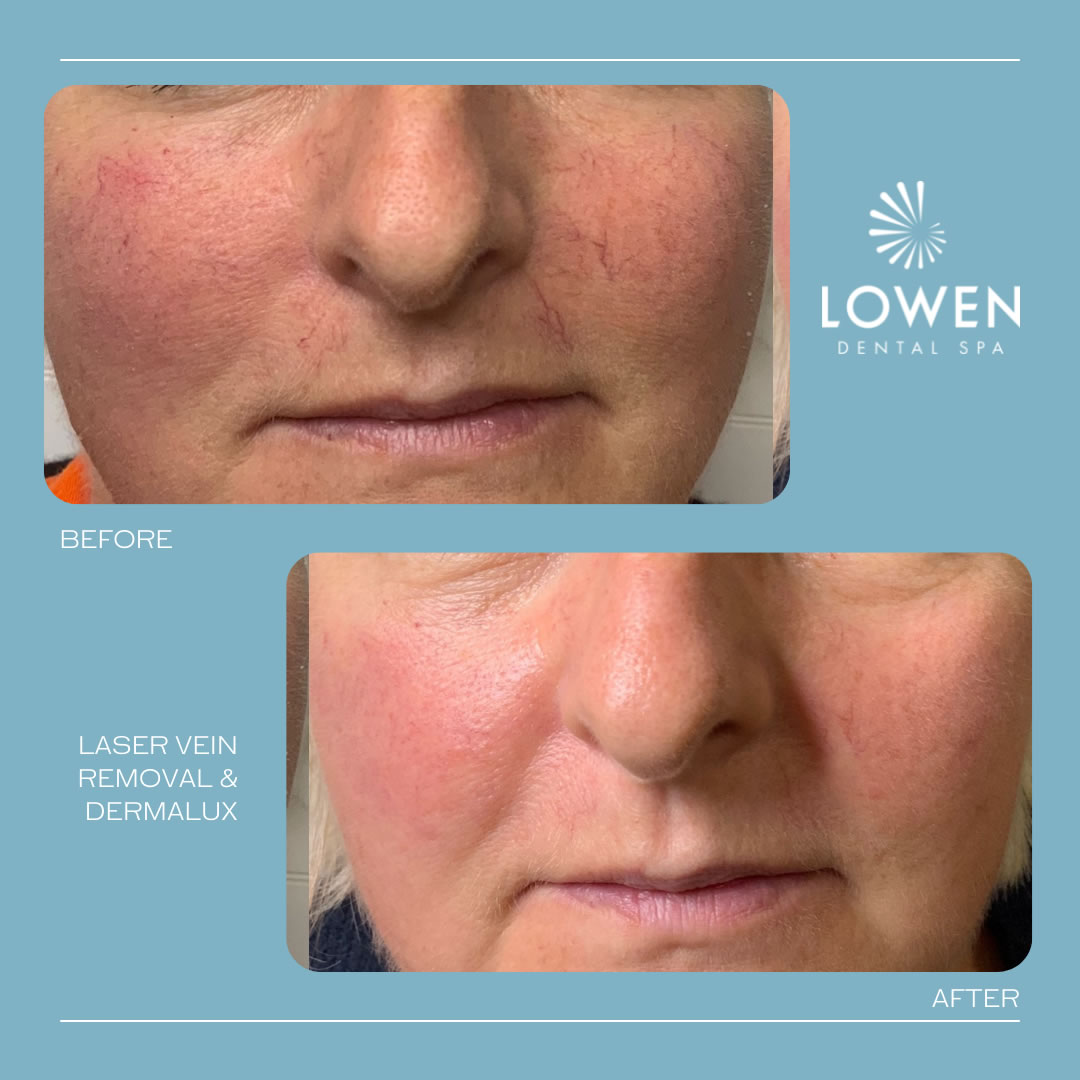 We are lucky enough to have this market leading technology at Lowen Dental Spa, and can be combined with other treatments. If this is a treatment that you are interested in, please send us an enquiry so that we can send you some further information, or book a consultation.